The #1 Tactical Accessory To Stay Safe in an Emergency!
Don't leave it to chance...
Especially since emergencies seem to be everywhere these days…In fact, since 2020 began, at least 207 natural disasters have been recorded globally!
Ever get that knot in your stomach just turning on the news?

It's getting harder to know what will happen next…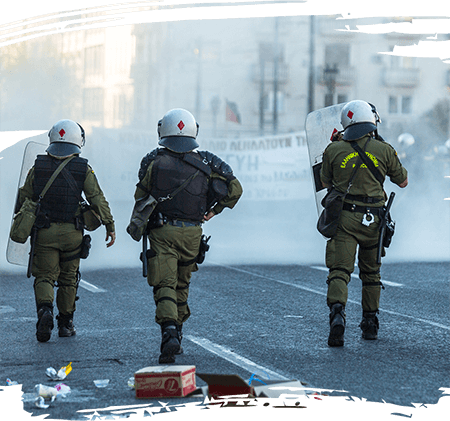 One minute we've got our freedom, and the next we're forced to stay home, even if it means we can't work to pay our rent or our mortgage…
Well, that's EXACTLY why we developed the "Everyday Tactical Essential Carry" accessory to ensure you're ready for any situation.
Introducing the Survival 2.0 Dual-Arc Plasma Lighter...
If You Can Light a Fire Under Any and All Conditions, You Win. Because with a reliable fire you have…
Dryness & Warmth. A fire means dry clothes and a warm body. Three hours is not a long time to waste. Especially not for children.
A Clean Source of Water. Don't have a filtration system? Broke down on a back road without your bug-out bag in the car? Just a minute of a rolling boil over a fire can disinfect the dirtiest water so you can stay hydrated until you're back on track.
A Hot Meal. In a real survival situation, hot meals and hot beverages keep your spirits up. And? A fire can sterilize just about anything you catch so it's safe to eat.
Signaling to get rescued. Signaling can be done day or night with a proper fire to help people find you.
Light. Do I even have to explain this one?
AGAIN...That's why we developed the

Survival 2.0 Dual-Arc Plasma Lighter

- It's

WATERPROOF & WINDPROOF

so even in the harshest conditions you'll still be able to survive.
Forget dangerous butane lighters, which run out fast. The Survival 2.0 is reliable from a quick charge and you'll have 300 lights in the palm of your hand!
PROMOTION UPDATE: Due to the overwhelming demand for this Survival Lighter stocks are limited & selling FAST! We strongly advise ordering yours today to avoid disappointment. 
Need MORE than 1 lighter?

We've got VOLUME DISCOUNTS!
Almost every single one of OUR customers, buys multiple Survival 2.0 Lighters to give to their family members! It's the Best way to ensure they have an Essential Tactical Accessory on them at all times. Here's the discounts:
Ships FAST from our USA Headquarters. We're a Veteran Owned & Operated company. Support our Troops! 🇺🇸