#1 Bestselling Ghillie Suit for Airsoft, Hunting & Paintball Categories!

The Natural Blend Ghillie Suit is tough and durable in any environment. Delivers the ultimate camouflage experience. You'll become practically invisible!
Anti-tear material. Stay cool with the breathable 'sweat-wicking' mesh layer technology. 
Blend in with the natural environment. Quiet when moving & hiding. Allows you to be agile and run while remaining camouflaged.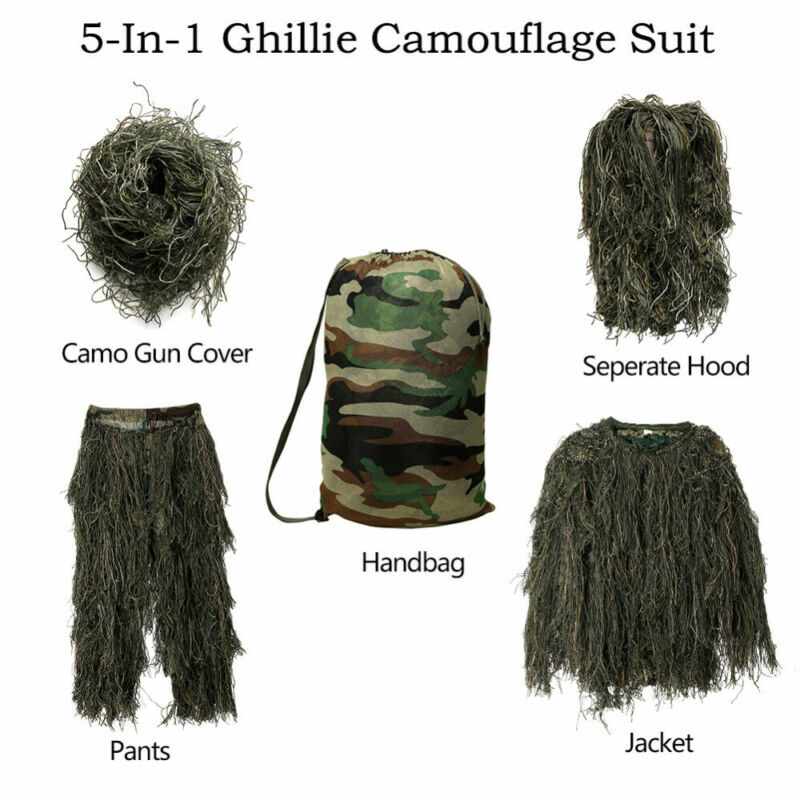 Coolness Guaranteed 💧
The lightweight & breathable material will allow you to remain cool.
Premium Durability ⚙️
Made with premium materials to ensure the best in quality. Made to last.
Realistic Camo Blends 🍂
The natural environment is not just green and brown, it is multiple shades and blends. We designed this ghillie with the natural habitat in mind.
Fast 3-Day Shipping 🇺🇸 
We ship from our USA warehouse. We're based in Arkansas & Texas.
5 Star Reviews ⭐ 
Don't just take our word for it, our customers love this ghillie suite. Check out the amazing feedback & reviews.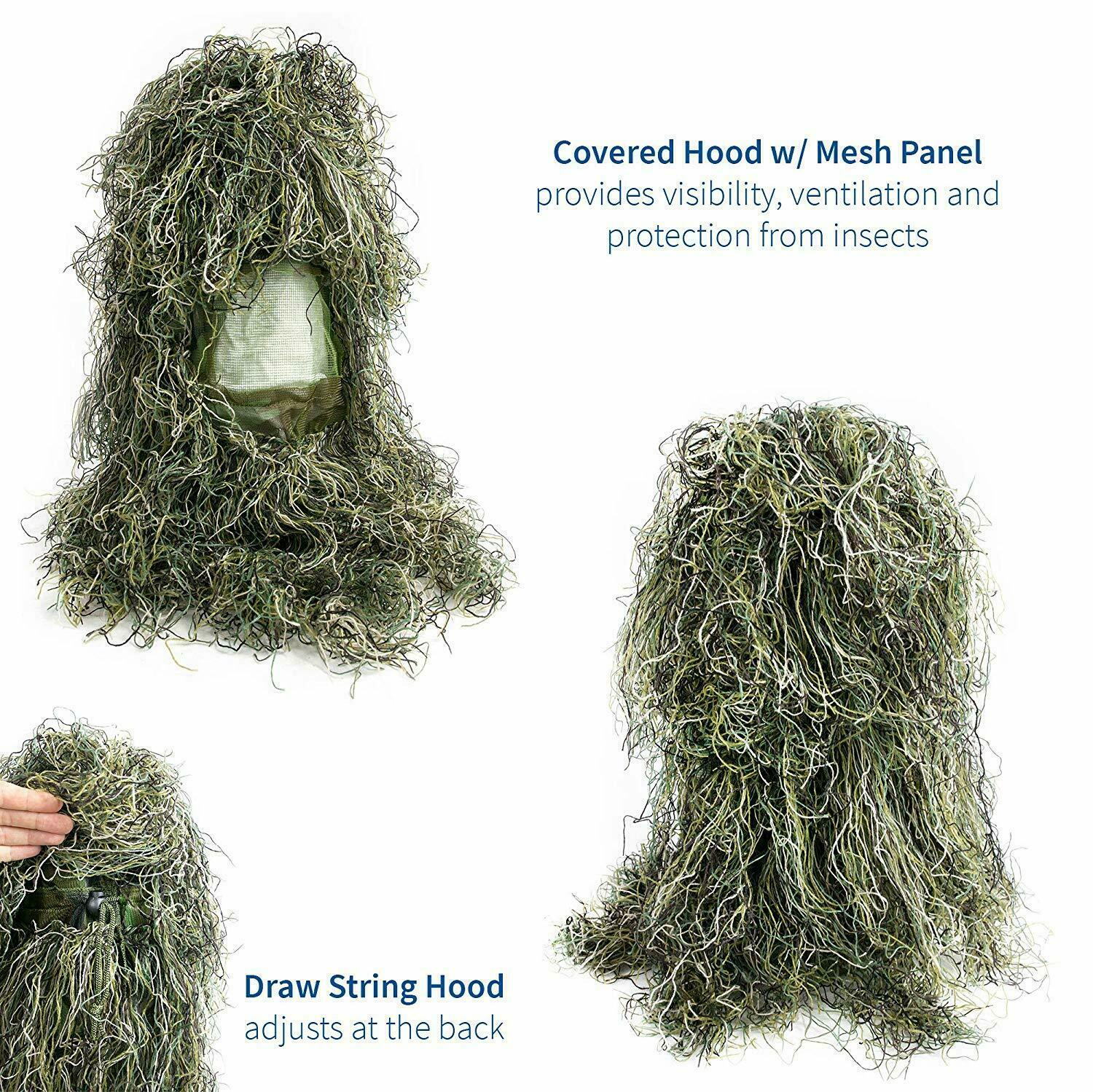 PRODUCT SPECIFICATIONS
Type: Camouflage Ghillie Suit
Color: Woodland Camo
Material: Tough & Breathable Polyester (Anti-Tear Tech)
Shoulder: 22 inches / 56 cm
Sleeve: 28 inches / 71 cm
Jacket Length: 30 inches / 76 cm
Pant Length: 39 inches / 99 cm
Waist Size: Up to 48 inches / 122 cm
Weight: 13 oz
Package Includes: 1 x pants, 1 x jacket, 1 x hood, 1 x rifle wrap, 1 x carry bag
Purpose: Airsoft, Paintball, Hunting, Birdwatching & Photography
 

FAST 3-Day Shipping | 30 Day Returns | Money Back Guarantee 
We're a proud veteran owned & operated company based in Arkansas & Texas! We appreciate your business and support 🇺🇸 
UPDATE: Due to overwhelming demand for this promotion we advise that you grab yours today to avoid disappointment.